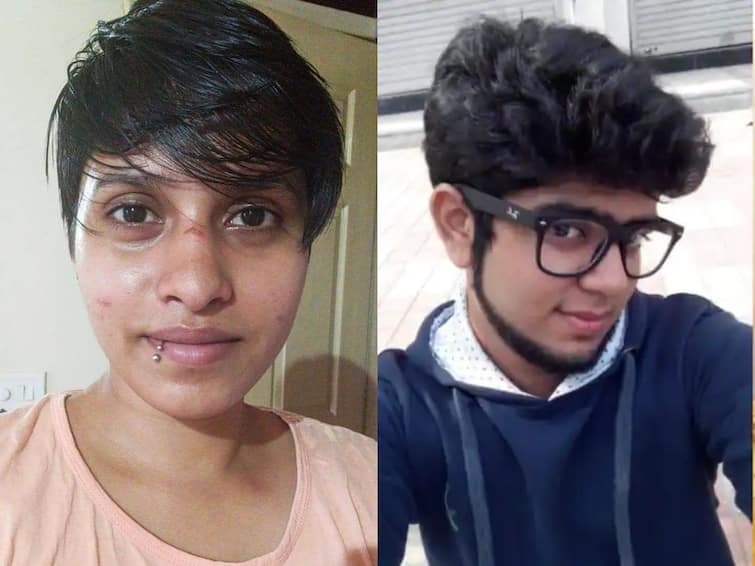 Shraddha Walkar Murder Case: The human remains discovered in a suitcase in a forest region in Haryana's Faridabad on Thursday afternoon are believed to be those of Shraddha Walkar, a 27-year-old Mumbai woman killed by her live-in partner in Delhi, news agency ANI reported.
Following the discovery of the bag containing body parts in the Surajkund forest region, Faridabad Police called the Delhi Police.
Follow Shraddha Walkar Murder Case Live Updates Here
The bones, according to authorities, were wrapped in a plastic bag and a sack, and clothing and a belt were discovered beside the luggage.
According to Faridabad Police, it looked like a person was murdered somewhere and a portion of the body was thrown here to evade identification.
Faridabad police shared the details with Delhi police, and as a result, a team from Mehrauli police station in South Delhi, which is probing the horrible Shraddha murder case, arrived on the scene and started the inquiry.
Officials in Delhi believe the human remains discovered in the bag are connected to the murder of Shraddha Walker.
The body parts (including the torso) discovered in the bag look to be months old, and it is unclear if they belonged to a male or a woman, according to sources.
They stated that the body remains had been submitted for post-mortem investigation, and that the situation will be clarified once the post-mortem result was obtained.
Speaking with ANI, official sources stated: "Faridabad police officials have also said that they will keep samples aside, in case Delhi police would want to go for a DNA test."
Aftab Amin Poonawala, the accused in the heinous Shraddha Walkar murder case, is now in police detention and undergoing a psychological diagnostic exam known as the Perceptual Ability Test (PAT).
Aftab is accused of strangling his live-in partner Shraddha to death and dismembering her body into 35 parts. He is also accused of storing the severed body parts in a refrigerator before discarding them in the jungles of Chhatarpur in south Delhi.
Aftab and Shraddha met on a dating site and eventually moved in together to a leased apartment in Chhatarpur as their romance developed.
On November 10, after receiving a complaint from Shraddha's father, Delhi Police filed a FIR and later detained the suspects.
After questioning the suspect further, it was discovered that Aftab had killed Shraddha on May 18 and had then begun looking into methods to dispose of the body.
Delhi Police discovered that he also took inspiration for disposal from well-known criminal shows on his streaming gadgets. Before slicing up his girlfriend's body, he admitted to authorities that he had studied up on human anatomy.
According to the police, Aftab used certain chemicals to wipe up blood stains on the floor of the couple's Chhatarpur flat and also disposed of all ruined clothing after searching the internet for strategies to erase all evidence of his crime.
After moving the corpse to the bathroom, he bought a refrigerator and stored the chopped-up body pieces inside of it, according to authorities.
(With ANI Inputs)