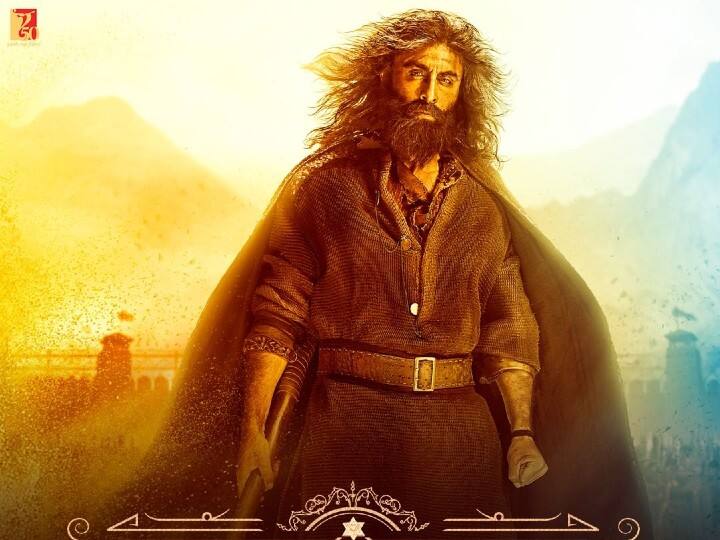 New Delhi: The much-awaited trailer of Ranbir Kapoor starrer 'Shamshera' is finally here. The high on drama trailer is infused with action and effectively heightens the audience's excitement. Ranbir Kapoor is fierce and raw in this film with an engaging plot.
The around three minutes trailer begins with people being subjected to atrocities as slaves in 1871. The story then transforms to several years later when Ranbir Kapoor makes an emphatic entry as a dacoit, who loots people along with his gang. He becomes famous as the 'Naqaabi Lootera'. 
The trailer of 'Shamshera' is nothing short of a visual spectacle, that shows both Ranbir Kapoor and Sanjay Dutt, the real and reel life Sanju, engaging in an intense face-off. Sanjay Dutt is once again ready to wow the audience as Shudh Singh, the villainous jailor who ruthlessly beats the slaves. Vaani Kapoor is her natural self, beautiful and agile, and will be seen essaying a pivotal role in the film. 
Directed by Karan Malhotra, the film is produced under the Yash Raj Films banner. Sharing the trailer on Instagram, the makers wrote, "A father's legacy. A son's destiny. The legend of SHAMSHERA is here."
Check out the action-packed trailer of Shamshera here:
The high-octane, adrenaline-pumping entertainer is set in the 1800s in the heartland of India. It has the big promise of a never seen before Ranbir Kapoor, who plays Shamshera in the film! Sanjay Dutt plays Ranbir's arch-enemy in this huge casting coup and his showdown with Ranbir will be something to watch out for as they will ferociously go after each other with no mercy.
Ranbir Kapoor surprises everyone in a double role as the legendary dacoit 'Shamshera' who fought for his people and his land and later, as his son 'Aftab', whose father's legacy becomes his destiny.
'Shamshera' is all set to hit IMax theatres on July 22, in Hindi, Tamil and Telugu.
ALSO READ: Ranbir Says Father Rishi Kapoor Would Have Been Happy Seeing Him Play A Quintessential Hero In 'Shamshera'