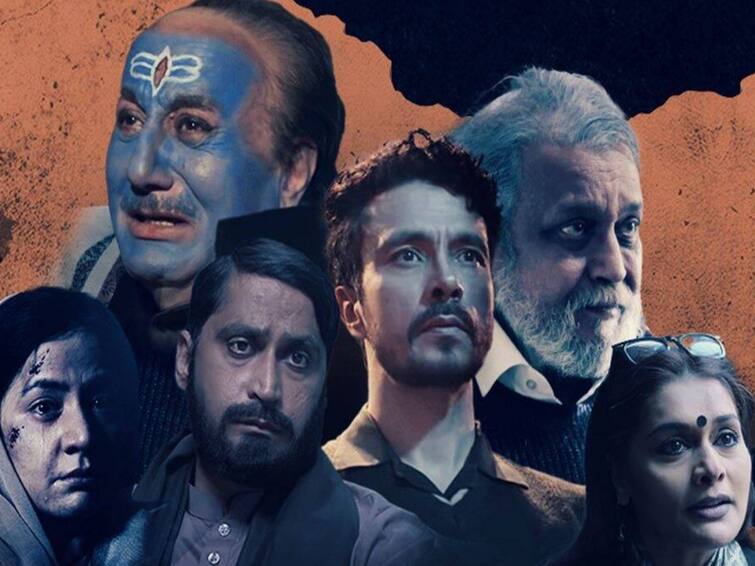 New Delhi: Nadav Lapid, head of the IFFI jury, made some controversial remarks at the closing of the 53rd International Film Festival of India. 'The Kashmir Files', directed by Vivek Agnihotri, was criticised by the Israeli filmmaker who was in attendance at the International Film Festival of India. The Indian movie was labelled as "propoganda, vulgar movie" by the director during the event on Monday.
The Kashmir Files was chosen for the Indian Panorama Section and premiered on November 22. The jury, according to Lapid, was "disturbed and shocked" when they saw the movie being screened at the festival.
"I'd like to thank the head of the festival and the director of the programming for the cinematic richness of the programme, for its diversity, for its complexity. It was intense. We saw seven films in the debutant competition, and 15 films in the international competition — the front window of the festival. 14 out of them had cinematic qualities, defaults and evoked vivid discussions. All of us were disturbed and shocked by the 15th film, The Kashmir Files. That felt like a propaganda, vulgar movie, inappropriate for an artistic competitive section of such a prestigious film festival," Nadav said in his speech. 
"I feel totally comfortable to openly share these feelings here with you on this stage. In the spirit of this festival, can surely also accept a critical discussion, which is essential for art and life," he added.
#Breaking: #IFFI Jury says they were "disturbed and shocked" to see #NationalFilmAward winning #KashmirFiles, "a propoganda, vulgar movie" in the competition section of a prestigious festival— organised by the Govt of India.
🎤 Over to @vivekagnihotri sir…
@nadavlapi pic.twitter.com/ove4xO8Ftr


— Navdeep Yadav (@navdeepyadav321) November 28, 2022
Director Vivek Ranjan Agnihotri helmed the film 'The Kashmir Files', which was screened at the festival last week. The killings and evacuation of Kashmiri Pandits from the valley in 1990 is at the focus of the movie, which released in theatres on March 11.
The film has received accolades from the government in India, with Prime Minister Narendra Modi and Union Home Minister Amit Shah stepping forth to express their admiration for the acting and the storyline.
Even though it caused some controversy, the movie was very well-received in India. 'The Kahsmir Files' came under fire for having a purportedly propaganda tone. Meanwhile, Anupam Kher, Mithun Chakraborty, and Pallavi Joshi play the three main characters in the movie.