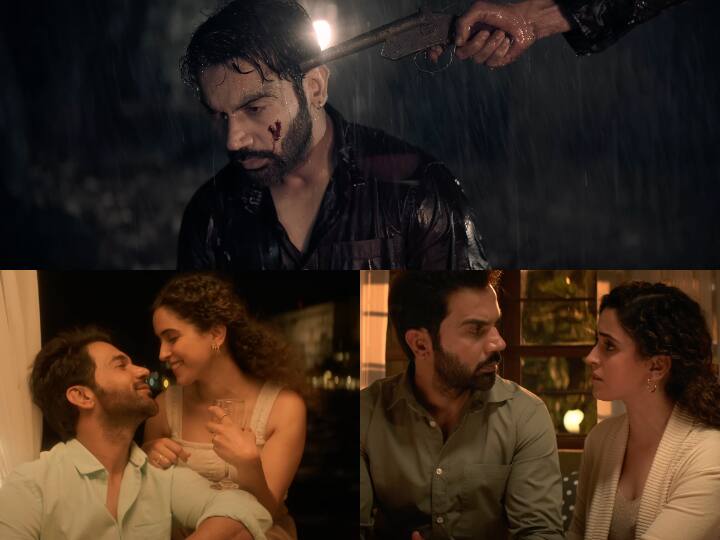 New Delhi: Their forthcoming film, 'HIT – The First Case', stars Rajkummar Rao and Sanya Malhotra. People are eager to see Rajkummar and Sanya on the big screen together. This movie is a remake of a Telugu movie of the same name that featured Vishwak Sen and Ruhani Sharma. Sailesh Kolanu, the director of the Telugu version of the film, has also helmed the production of HIT. HIT stands for Homicide Intervention Team.
The trailer of the crime thriller 'HIT: The First Case' has just been released, and it teases an exciting and tense narrative for the film.
The trailer starts with the abduction and subsequent disappearance of a young woman. As a police officer, Rajkummar Rao is tasked with solving this crime while dealing with his own personal pain. In the course of examining numerous things, he discovers something suspicious. He is forced to confront his past trauma as a result of the investigation, which drives him to the breaking point. 
Sanya Malhotra portrays Neha as Vikram's (Rajkummar Rao) love interest. She attempts to encourage him. During Vikram's investigation of the case, Neha (Sanya Malhotra) disappears as well. The trailer is packed with suspenseful and thrilling content. The film reveals a lot of secrets, including some falsehoods, some deception, some truth and a lot more.
Watch the trailer here:
'HIT – The First Case' will hit theatres on July 15th. Netflix will begin streaming it after its premiere.
ALSO READ: JugJugg Jeeyo Advance Bookings: The Film Brings Only 50% Ticket Sales Than Kartik Aaryan's Bhool Bhulaiyaa 2