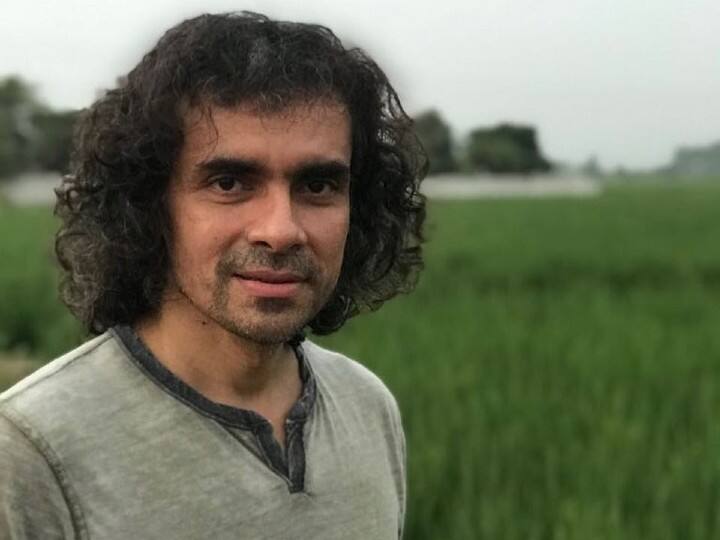 New Delhi: Imtiaz Ali is one of the most renowned film directors, writers and producers of the present era Bollywood industry. The talented director, who has given us some of the most iconic and relatable movies of all times, celebrates his 51st birthday today, on June 16. 
Born in a small town in Bihar, Imtiaz was influenced by the world of cinema since his childhood. While in college during his graduation, he actively participated in college theater and even started the dramatics society 'Ibtida'. Beginning his career with directing TV programs like 'Kurukshetra' and 'Imtihaan', Imtiaz made his Bollywood directorial debut with 'Socha Na Tha'. Starring Abhay Deol and Ayesha Takia in lead roles, the film was a unique take on match making and romance.
Imtiaz then went on to deliver his biggest success of all times, 'Jab we Met', starring Kareena Kapoor and Shahid Kapoor.
As wishes pour in for Imtiaz Ali from all corners, let's take a look at some of the most iconic films given to us by him, that the youth of present times can relate to:
1. Jab We Met
This Kareena Kapoor Khan and Shahid Kapoor starrer became one of the biggest hit of all times. Imtiaz gave us the memorable character of 'Geet', and her most iconic dialogue 'Main apni favourite hoon.' While Kareena stole the show with her lively and bubbly character, Shahid Kapoor delivered an equally compelling performance as the serious and not-so-fun loving Aditya. Imtiaz's film went on to win several awards that year with him bagging the Filmfare Award for Best Dialogue and a nomination for the Best Director.
2. Love Aaj Kal
The film is all about modern day love, relationships and their complexities. It tells the tale of grabbing the opportunity to confess your feelings if you have found the right person, or else, you will live your entire life in regret. Imtiaz introduced us to the fresh pairing of Saif Ali Khan and Deepika Padukone with some of the most amazing tracks of all times including the soulful, heartbroken track 'Dooriyan' or the peppy numbers 'Twist' and 'Aahun Aahun'. 
3. Rockstar
Hailed as one of the best performances of Ranbir Kapoor, who broke his stereotypical chocolate boy image with this intense musical drama, Imtiaz Ali rocked Ranbir's career with the film, plummeting him to success. 'Rockstar' not only gave die-hard romantics a cherishable film, but also brought to notice Imtiaz's brilliant direction and writing skills. The film is still loved and appreciated by the audience.
4. Highway
The film comes off as another iconic piece by Imtiaz with some tremendous direction and an equally compelling story. Both Alia Bhatt and Randeep Hooda shine in this drama where Alia's character feels free and relieved on being able to explore life after she is kidnapped by Randeep. Imtiaz brought home the tragic reality of child abuse in families and its affect on mental health with this film.
5. Tamasha
Aren't we all in quest for something in life that would give us peace and satisfaction along with the opportunity to pursue what our heart has always desired for? Yes, this is what Imtiaz Ali's 'Tamasha' is about. Starring Ranbir Kapoor and Deepika Padukone, the film enables the audience with the insight to introspect and understand what it is they really want to do in life. 
We wish Imtiaz Ali a very Happy Birthday!
ALSO READ: 'Brahmastra' Trailer OUT: Much-Awaited Ranbir Kapoor And Alia Bhatt Starrer Biggest Cinematic Spectacle Is Here, WATCH