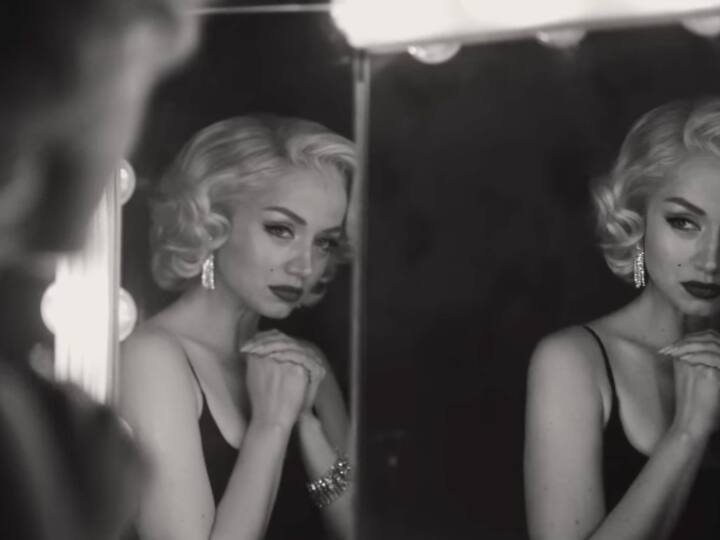 New Delhi: The life of Marilyn Monroe, who was one of the most famous actors in the history of the United States, will be explored in the upcoming film 'Blonde'. Ana de Armas is going to play the part of the legendary actress in the next film. A recent announcement made by the filmmakers for the Netflix film included both a teaser and a release date.
It is well known that the actress had some issues with her mental health, and this little teaser, which is presented in black and white, shows some heartbreaking scenes from her tumultuous past. The preview depicts Monroe going through some vulnerable moments as she 'waits' for someone to come into the room with her. She is also seen putting on a brave face in front of the public, however, it seems that her attempts to keep her calm are not always successful. 
The teaser also includes a clip of Marilyn Monroe performing the song 'Diamonds Are a Girl's Best Friend' from 1953.
According to Netflix, the film "boldly reimagines the complicated life of icon Marilyn Monroe. Blurring the lines of fact and fiction, the film artfully explores the tension between her public and private life".
Check out the teaser down below: 
The official release date of the movie was revealed in the teaser. The film Blonde is expected to become available on Netflix on September 23rd, 2022. Andrew Dominik directs Blonde, a film adaptation of Joyce Carol Oates' book of the same name.
ALSO READ: JugJugg Jeeyo 'Nain Ta Heere' Song OUT: The Song Portrays Varun Dhawan And Kiara Advani As High School Sweethearts