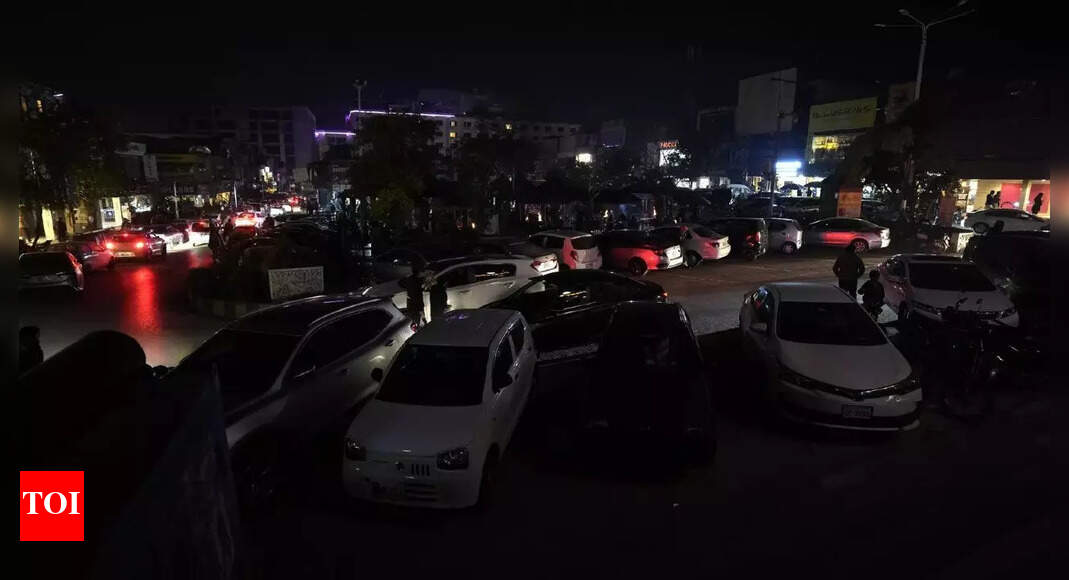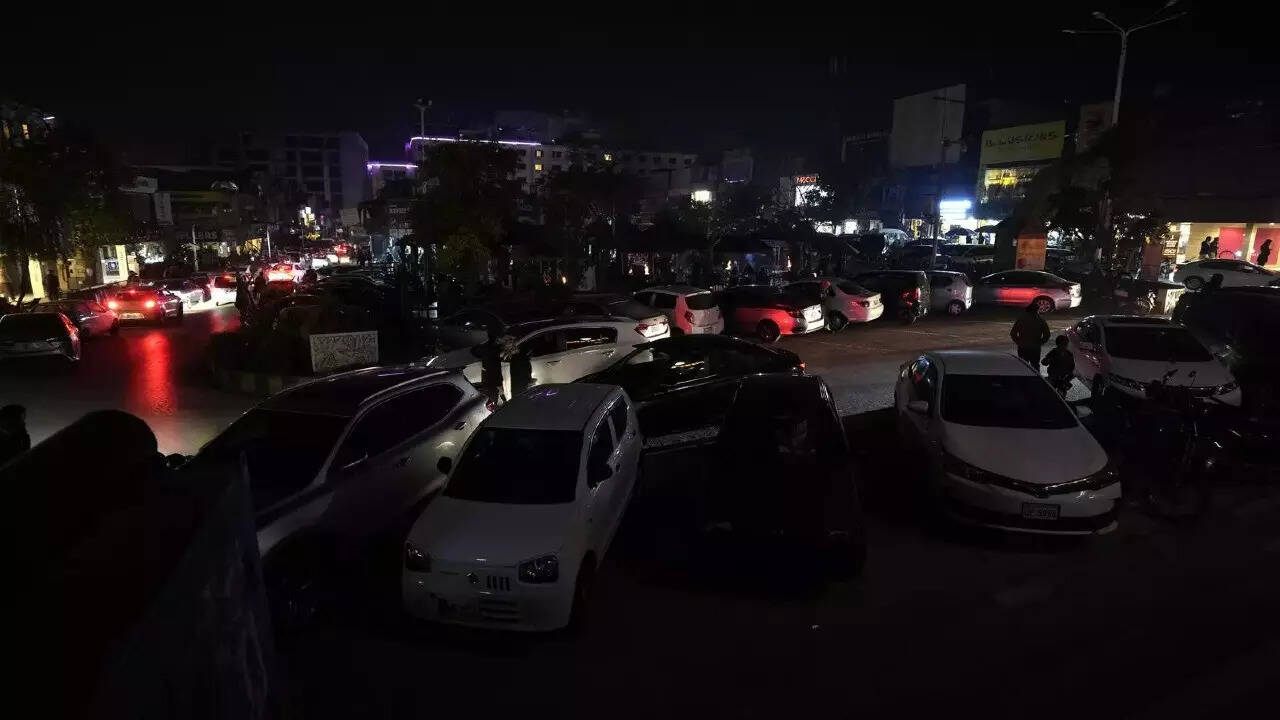 ISLAMABAD:
Pakistan
was hit by a major power outage Monday as the cash-strapped government's energy-saving measure of turning off electricity during low usage hours overnight backfired. This was the second blackout in four months in the nation reeling from surging energy costs.
Energy Minister Khurram Dastgir said engineers were working to restore the power supply across the country, including Islamabad, and tried to reassure the nation that electricity is expected to be restored by midnight.
"As an economic measure, we temporarily shut down our power generation systems", Dastagir said. Technicians were unable to boot up the system all at once after daybreak.
When engineers tried to turn the systems back on at 7.30am, a "fluctuation in voltage" was observed, which "forced engineers to shut down the power grid" stations one by one, the minister said.
The outage was reminiscent of a massive blackout in January 2021, attributed at the time to a technical fault in Pakistan's power generation and distribution system. Another blackout hit the nation in October last year and it took more than 12 hours to restore power.
Monday's nationwide breakdown left many people without drinking water as pumps are powered by electricity. Schools, hospitals, factories and shops were without power amid the harsh winter weather.
Pakistan often suffers from power cuts, which are blamed on mismanagement and a lack of investment in infrastructure.
Pakistanis are used to dealing with fluctuating power supply and load shedding—when electricity to some areas is temporarily cut in order to prevent the failure of the entire system. Many businesses, industries and homes run diesel generators as a temporary fix to the power problem.
Earlier this month, the government ordered all malls and markets to shut by 8.30pm and restaurants by 10pm under a new energy conservation policy. But the plan failed due to widespread opposition.
Pakistan gets at least 60% of its electricity from fossil fuels, while nearly 27% of the electricity is generated by hydropower. The contribution of nuclear and solar power to the nation's grid is about 10%.
Internet-access advocacy group NetBlocks.org said network data show a significant decline in internet access in Pakistan that was attributed to the power outage.
Politicians and journalists swiped at the government on social media over its power and economic policies. Former human rights minister Shireen Mazari of the Imran Khan-led Pakistan Tehreek-i-Insaf (PTI) said an "incompetent cabal of crooks" was bringing the country down. Journalist Shahbaz Rana tweeted that the power outage was a "symbol of governance breakdown and economic meltdown".
Pakistan is grappling with one of the country's worst economic crises in recent years amid dwindling foreign exchange reserves. Talks are underway with IMF to soften some conditions on Pakistan's $6 billion bailout, which the government thinks will trigger further inflation hikes. IMF released the last crucial tranche of $1.1 billion to Islamabad in August.
Since then, talks between the two parties have oscillated due to Pakistan's reluctance to impose new tax measures.
(with Associated Press inputs)