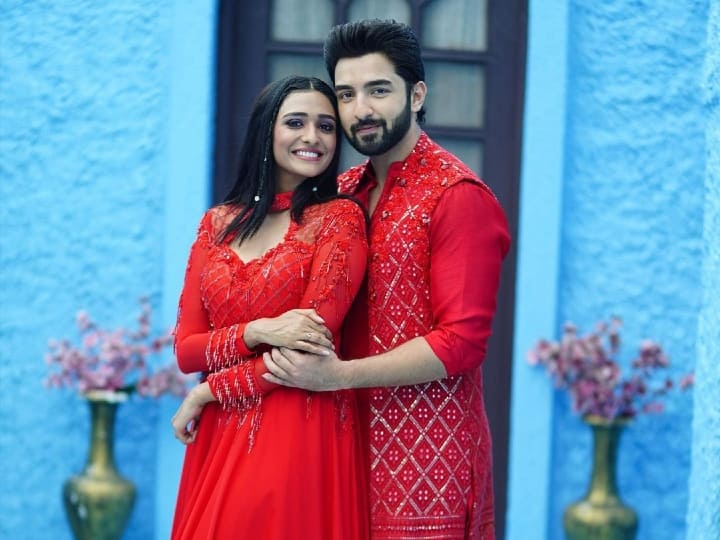 New Delhi: Having entertained its audience with popular fiction offerings and clutter-breaking reality shows throughout 2022, it's that time of the year once again when Zee TV acknowledges the contributions of countless actors, directors, producers, creative teams, and technicians who work round the clock to keep everyone entertained with the celebration of Zee Rishtey Awards. The mega extravaganza will celebrate the deeply cherished relationships of the viewers with their favourite characters like never before this year. While it is a massive celebration in itself with tons of entertainment for one and all, this year is even more momentous as Zee TV celebrates 30 glorious years along with Zee Rishtey Awards, which will air on the channel in the coming days.
 
Zee TV kickstarted the annual extravaganza of Zee Rishtey Awards by hosting a fun episode-  'Naach, Gaana, Hungama and Games Night' and we have to say, it was a starry night! Zee Kutumb stars like Bhagya Lakshmi's Rishi (Rohit Suchanti) and Ayush (Aman Gandhi), Meet's Meet Hooda (Ashi Singh) and Anubha (Vaishnavi), Kumkum Bhagya's Pallavi (Khyati Keswani) and Shahana (Aparna Mishra), Kundali Bhagya's Srishti (Anjum Fakih) and Sameer (Abhishek Kapur), Pyaar Ka Pehla Naam Radha Mohan's Radha (Neeharika Roy) and Kaveri (Manisha Purohit), as well as Sanjog's Rajeev (Rajniesh Duggal) and Amrita (Shefali Sharma) were a part of this special episode. While the actors had a gala time playing some fun-filled games, it was Bhagya Lakshmi's Rishi (Rohit Suchanti) who was missing his lady luck Lakshmi (Aishwarya Khare) during the special episode.
 
During the shoot, every Kutumb put their best foot forward to take home the mega prize of the 'Naach, Gaana, Hungama and Games Night.' However, it looks like Rishi a.k.a Rohit Suchanti was clearly missing his Bhagya and his lady luck – Lakshmi (Aishwarya Khare) because he was losing in all the games. Rohit even mentioned during the shoot, "Since Lakshmi is not here today, mera Bhagya mera saath nai de raha."
 
While Rohit's luck wasn't in his favour, Aman Gandhi's stars weren't aligned either because he fell on the stage a couple of times while playing the exciting games!
 
To know who amongst your favourite actors won the games, tune into Zee Rishtey Awards' Naach, Gaana, Hungama and Games Night on 2nd October, at 9 pm, only on Zee TV!